On July 26, the food safety office and other departments of jinan district of fuzhou city held the 2018 food safety publicity week activity in the atrium of the first floor of tianhong department store in ouwangzhuang with the theme of "law abiding food safety makes life better". As the only third party organization, ccic-fairreach was invited to participate in the activity.
CCIC-fairreach promotes the knowledge of food safety through on-site demonstration, on-site consultation, distribution of food safety popular science materials and public interaction. At the same time, as the highlight of the activities, CCIC - fairreach staff field use fast food safety inspection equipment to carry out the on-site rapid detection of food safety, to provide citizens free safety rapid detection of bean sprouts, lettuce and fast inspection knowledge popularization, the scene activities to a climax, create national food safety for jinan district publicity and create a good atmosphere of the city.
This time, CCIC-fairreach, as the team of "youth civilization", has shown the positive spirit of CCIC-fairreach, good service awareness and professional technical ability, which has been highly recognized by many departments such as jin 'an district food safety office.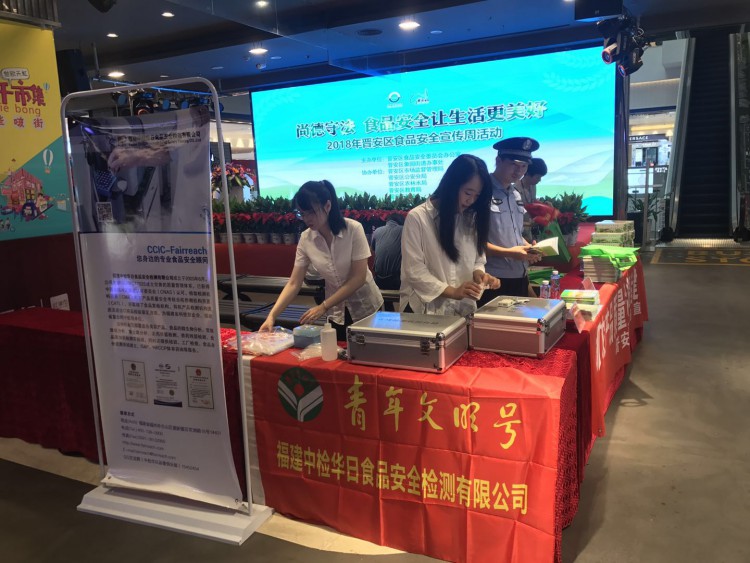 、